Monday Nights
Every Monday night join us for adoration at 5:00pm, Mass at 6:00pm, and dinner at the little monasteries.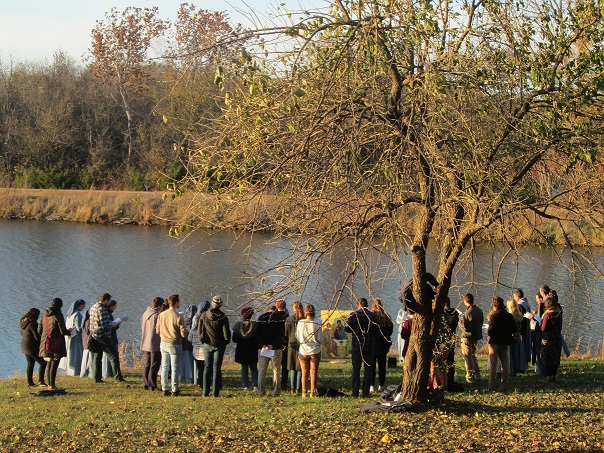 All Saints Retreat
"Surrounded by so great a cloud of witnesses let us look to Jesus…"
October 29-31st at Prairie Star Ranch in Williamsburg, Kansas
Spend two days with the little brothers and little sisters at the archdiocesan retreat center to prepare our hearts for the great solemnity of All Saints! The retreat will begin on Friday evening and end Sunday afternoon.

To sign-up for this retreat, please call us: 913-621-1727.
Walking Pilgrimage
We invite you to join us for our annual walking pilgrimage in May 2022! Let Jesus speak to your heart: through the liturgy, the manducation of the Gospel, and the beauty of his Creation in the countryside…

The 2-day pilgrimage includes hiking, daily Mass, prayer, adoration, confession, talks, fellowship, and more!
Saturday Mornings
Will resume in October 2021
Come and join us at 7:00am for Mass, adoration, breakfast together, and a time to help us in the little monasteries and with our gardens!
Come at any time!
Come and "draw water at the living springs of salvation"…
At any time you wish throughout the year, for a weekend or some days during the week, you can come and spend time with God in prayer and fraternal life, while experiencing our life. For the sisters in Kansas City or for the brothers in Kansas City.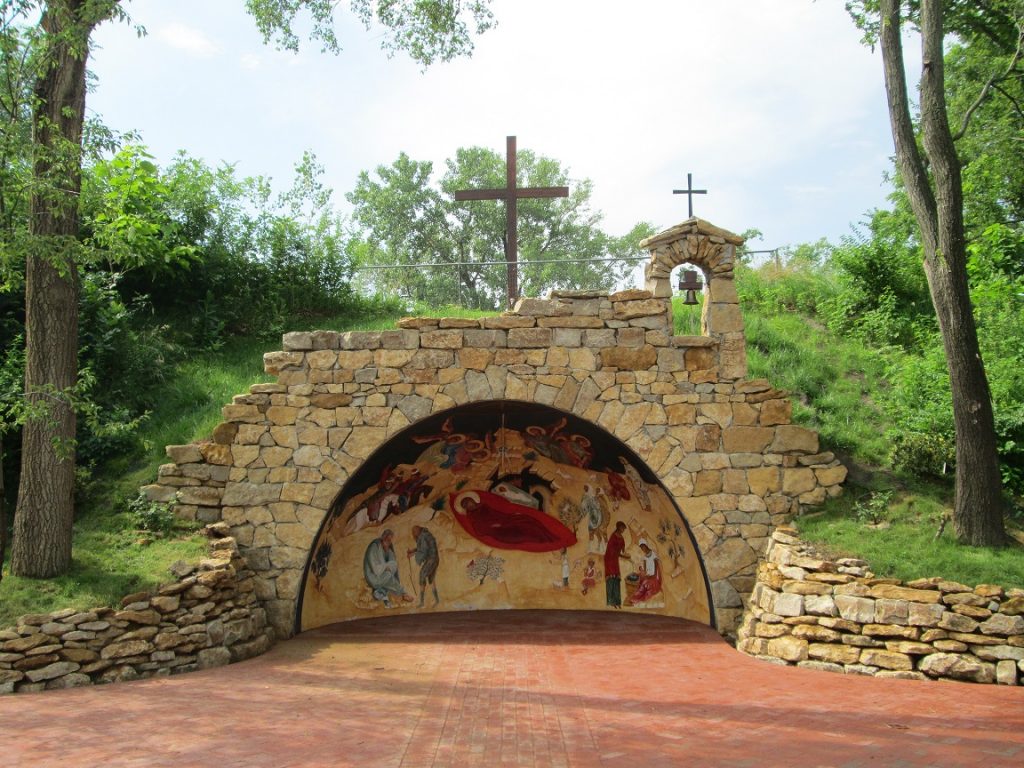 Holy Week Retreat
Save the Dates! April 2022
Come to the little monasteries for the heart of the liturgical year from which shines forth the Mystery of God's Love for all men, as we follow Jesus step by step, in the rhythm of the liturgical offices.
From the anointing at Bethany to Palm Sunday, from the washing of the feet to the Night of Gethsemane, from the Burial to the morning of the Resurrection…
Come for the entire Holy Week, or just the Triduum. More details to follow!
International Encounters on Zoom
Check back soon for the date of the next encounter!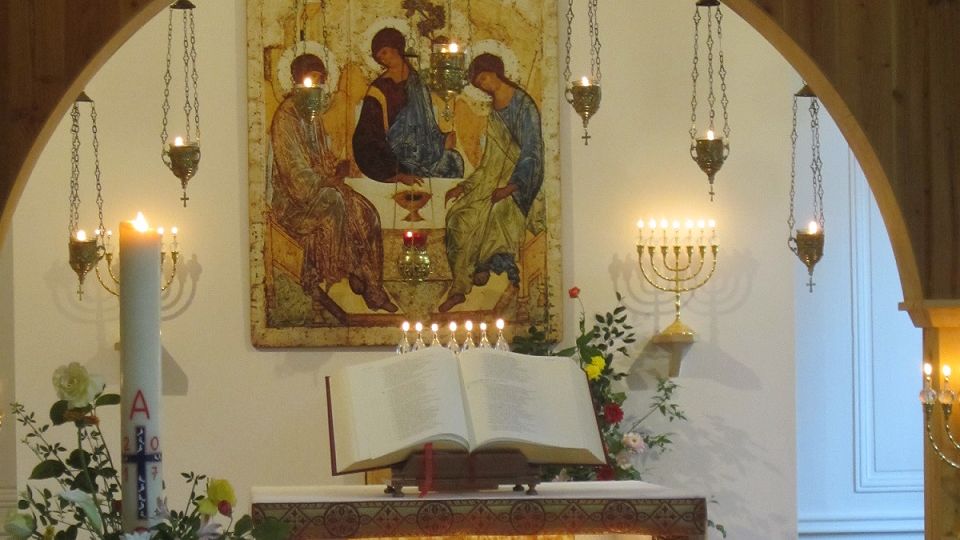 Weekly Meditation: The Fire Keeper!
Each week, young adults close to the Community can receive an online meditation. If you wish to subscribe and receive the Fire Keeper by email, please text: lambskansascity to 845-76 and join the group: "Fire Keeper- Weekly Meditation".
Summer pause from July-September 2021
Opportunities for Young Adults in Each Country
Our community is present for young adults in different countries.
Click on the country of your choice to learn more.